Preventive Maintenance
At Honhorst Services, we have built an outstanding reputation for providing industry-leading commercial mechanical maintenance services for all types of businesses in the Tri-State area. No job is too big or small. We offer tailor-made maintenance programs designed to save you time, money, and most of all protect your investment while reducing the potential of any system outages and time lost.
We start with an equipment inspection, and our highly trained team will assess and evaluate your existing equipment and offer suggestions on how to improve its efficiency and to keep it working efficiently for many years to come.
Our customized preventive maintenance services include: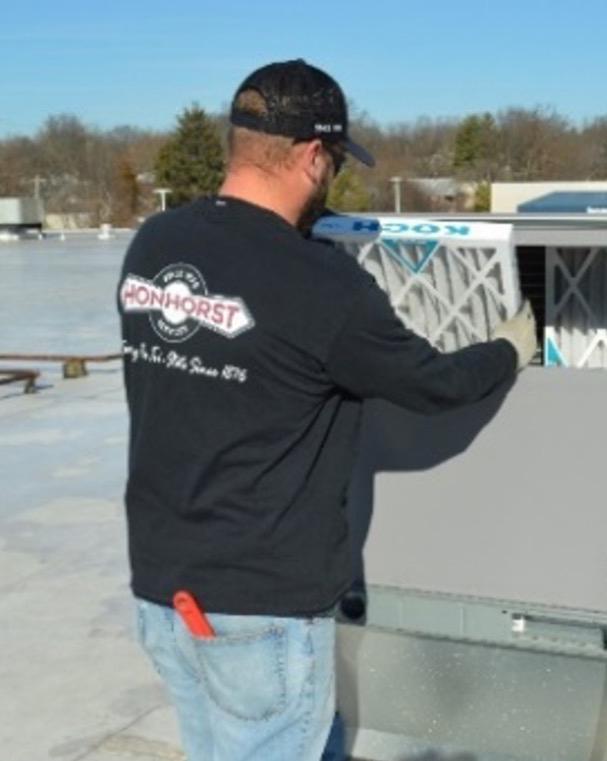 Preventive Maintenance
Equipment Capabilities
The specialists at Honhorst Services can service, repair, and install a wide range of HVAC and plumbing equipment, including:
Utilizing our extensive database of suppliers and equipment, we can supply the solutions you need when you need them. And should you need to replace any existing equipment, we offer the best energy-saving solutions on the market.
HVAC Preventive Maintenance
Businesses rely on their HVAC systems for their operations. When things go wrong with HVAC equipment, issues can quickly escalate.
The best way to prevent this catastrophic situation is by taking care of your existing equipment with regularly scheduled HVAC maintenance. Preventive maintenance has many long-term benefits.
Honhorst's preventive maintenance will:
Equipment We Work With
Our team of professionals at Honhorst brings years of experience to jobs of all sizes. We provide tailored commercial and industrial HVAC preventive maintenance services for many kinds of equipment.
We work with many kinds of equipment, including but not limited to: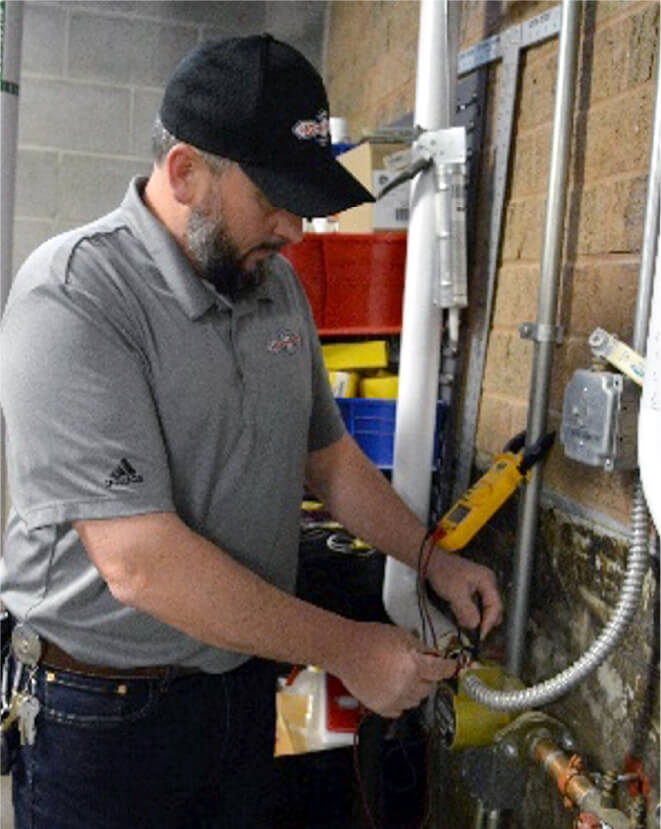 Taking Care Of All Your Plumbing Maintenance Needs
Here at Honhorst Services, we understand that plumbing failures can create many problems for a business. Therefore, we offer tailored plumbing preventative maintenance programs designed to help your business avoid costly repairs and damage to equipment.
Once you decide to work with us, we conduct a free onsite building analysis that will identify any potential problem areas. We will then create a plumbing preventative maintenance program for your business that will aim to: