FABRICATION
Honhorst Services is a piping and steel fabricator serving the greater Cincinnati area for over 146 years. Our clients include several of the city's most prominent commercial and industrial companies. We're known for our top-quality work and unparalleled dedication, with teams on standby for 24/7 emergency repair work.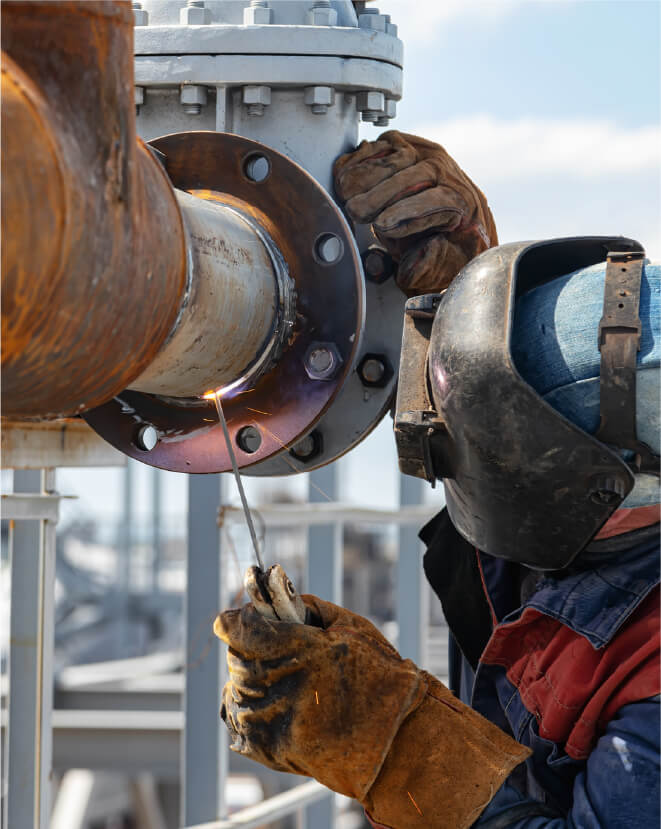 Piping
Our teams are qualified through several different nationally recognized organizations. We hold ASME "U" & "S" stamps, and a National Board "R" stamp. We have a complete quality assurance program providing you with the highest quality of workmanship to meet your specifications.
Inspections: Depending on client specifications, we have the capability to pass standard NDE/NDT procedures such at Ultrasonic Testing (UT), Magnetic Particle Testing (MT), and Liquid Penetrant Testing (PT).
Lastly, we offer 24/7 emergency repairs to ensure building operations are run smoothly. Our capabilities include:
Steel
One of Honhorst's greatest strengths is its knowledge and experience in the steel industry. Our steel contracting gives us an extreme advantage when we are working with mechanical work and creates a seamless completion of your project.
We also complete steel contracting services for general contractors and owners. All our welders are licensed by the Local 392 to perform structural welding. Our capabilities include: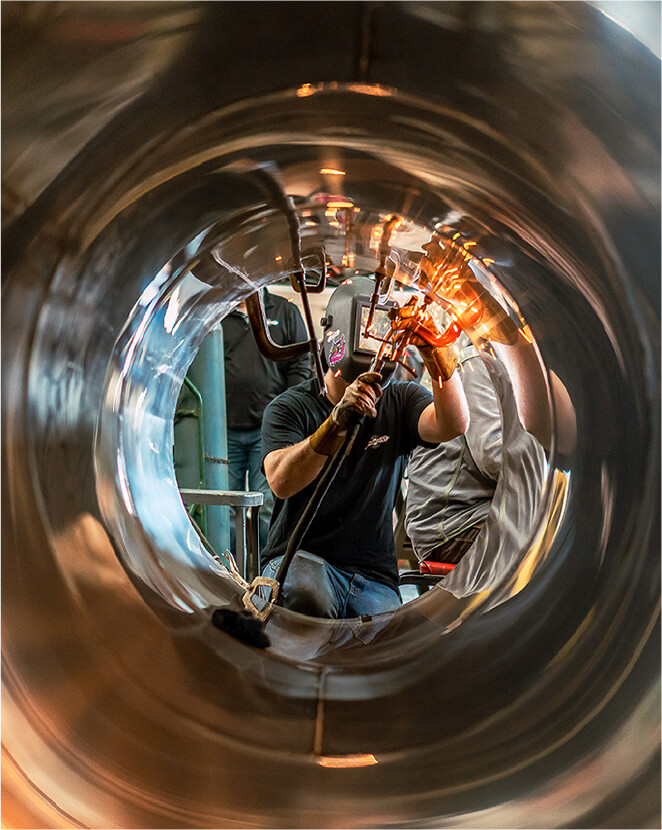 The Honhorst Fab Shop
The Honhorst's Fabrication Shop is a full-service welding fabrication shop specializing in the design, building, installation, and repair of industrial tanks, vessels, and piping. Not looking for a tank project? The Honhorst Fab Shop can also accommodate unique custom welding projects in their 10,000+ square-foot building in Cincinnati, Ohio.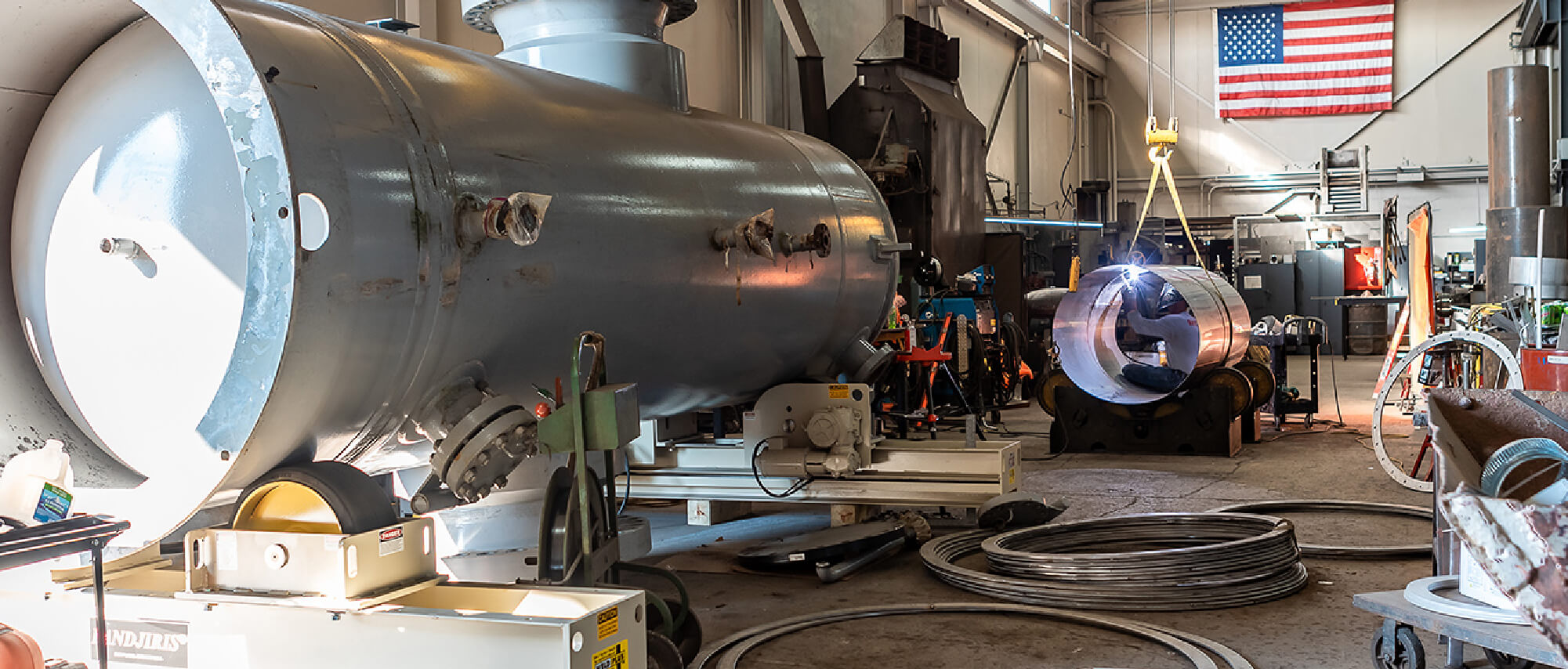 The Honhorst Advantage is also what makes them completely unique in the industry. HONHORST's family of companies, Honhorst Services and Honhorst Fabrication provides you with everything you'll need for a complete turnkey project including design, fabrication, delivery, installation, testing, examination, and maintenance. These services, combined with an unmatched safety record in the industry and a team of experienced and knowledgeable certified welders, make up the Honhorst Advantage.